Lowfield Green development site
The Lowfield Green project was developed with the goal to deliver a wide-range of homes to meet the needs of York's residents with community at its heart. The site is 5.6 hectares and located in Acomb, a bustling neighbourhood where residents have access to everything they want or need without being dependent on the city centre.
Lowfield Green proposals
Planning permission for Lowfield Green to be built was granted in August 2018. Out of the 165 homes, 19 are community build delivered by YorSpace, and 6 are self-build plots. The remaining 140 homes on the Lowfield Green site are made up of:
20% rented council housing
20% shared ownership
60% for sale on the housing market
Construction work started at Lowfield Green in December 2019 to deliver a mix of homes for people of all ages, in a community where residents can thrive. There are 2, 3, and 4 bedroom family homes, 2 bedroom bungalows, and apartments for people over 55 years old who want more manageable homes.
Almost all homes are now complete, and residents have moved in to the site, with the first families having moved in during the spring of 2021.
At its heart, Lowfield Green has an acre of open space with a children's play area, with the green spaces fully accessible by wheelchairs, facilitating movement for everyone. Over 200 trees will be planted across the landscaped site.
Download a plan of Lowfield Green development site.
See more information about the Shape Homes York Lowfield Green development.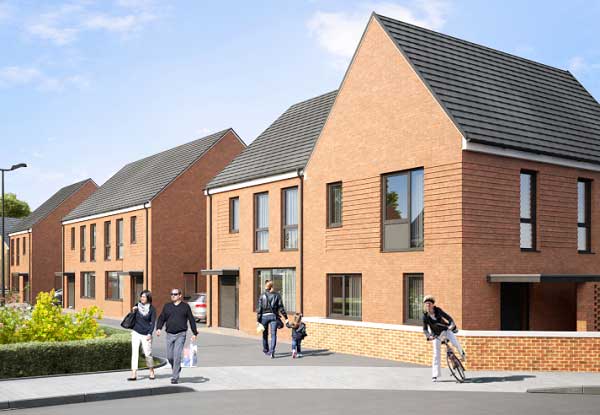 An artist's impression of the Clover and the Betony houses at Lowfield Green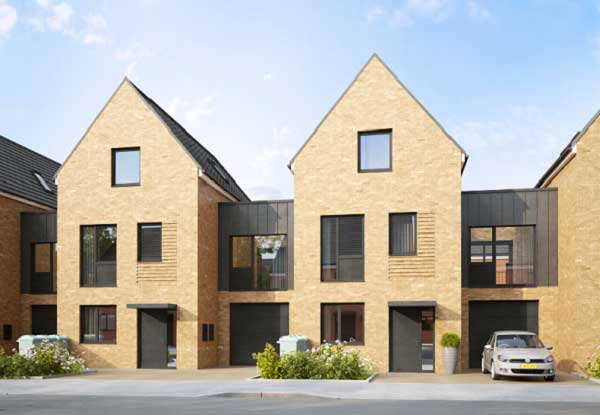 An artist's impression of the Bellflower house at Lowfield Green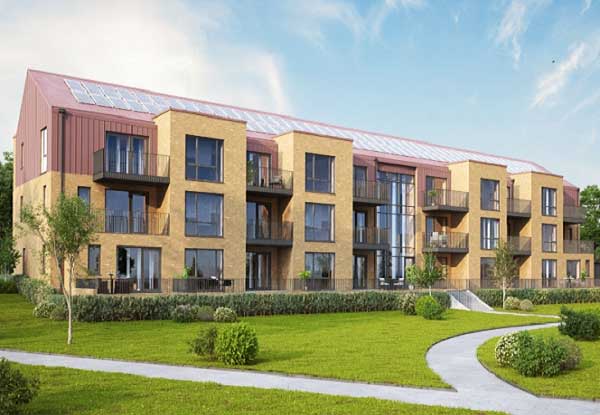 An artist's impression of the over 55s apartments at Lowfield Green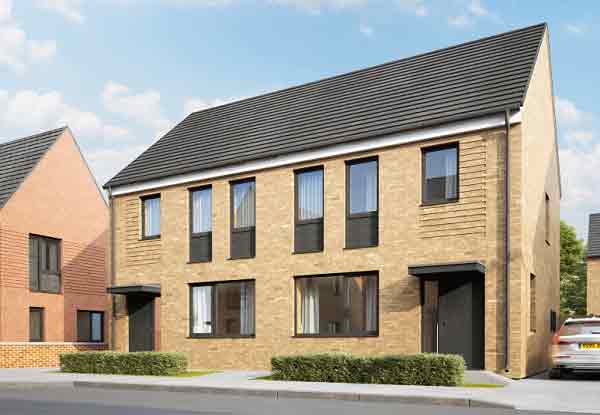 An artist's impression of the Clover house at Lowfield Green
Lowfield Green timeline
sales of the new homes were launched in summer 2020; see more details about the Lowfield Green site on the Shape Homes York website
show homes were completed in winter 2020
the first homes were completed in spring 2021
all 140 homes are anticipated to complete in summer 2023
Progress on site
Work to build homes at Lowfield Green is nearing completion. The aerial video shows apartments, semi-detached and detached homes being built. It also shows a semi-circular playground with play equipment being installed, and the communal green space sown with grass seed. The roads and entrances off Dijon Avenue and Tudor Road are visible. The self-build homes were under construction at the time of recording.
We're looking to install sensors in a range of CYC properties to better understand the performance of our homes. The sensors are small self-contained units that monitor CO2, temperature, humidity, light and motion. This will help us identify and address conditions that could lead to the development of damp and mould problems before they impact living conditions and possessions. Read more about the Housing Conditions Sensor Trial online.
Ashfield Football Development
The housing development has provided funding to create a brand new grassroots football project which will provide quality facilities for thousands of young footballers. The money is helping fund a project on the former Ashfield Estate land off Tadcaster Road. The new facilities have provided:
8 natural turf pitches, with drainage
a clubhouse with changing facilities
new access roads and infrastructure
new tree planting and improvements to the biodiversity of the site
The site is nearing completion with only the access road left to construct. The pitches and clubhouse are open and being actively used by a local team.
Also see
Housing Delivery Programme