Ordnance Lane development site
The planning application for this site was submitted in November 2021 following significant engagement with local residents and stakeholders.
Ordnance Lane proposal
The site was designed to create a mixed and inclusive community and be a healthy place to live with sustainable design including certified Passivhaus homes which will be zero carbon in use.
Ordnance Lane will be developed to have a good mix of uses and community benefits including space for play, communal facilities, and workshop spaces, building on the site's recent history as an employment space.
The range and types of homes have been designed for people of all ages, mobility needs and incomes, including a minimum of 40% affordable homes (20% social rent and 20% shared ownership) and 10% of homes across the site being fully wheelchair adaptable. The site has a focus on providing multi-generational housing to create an inclusive, sustainable and resilient community.
Ordnance Lane stages
The planning application for 85 new homes, 8 commercial units, and 2 community facilities was submitted in November 2021 following significant public engagement work and discussions with local stakeholders. A mix of 1 bedroom flats and 2, 3, 4 and 5 bedroom homes has been proposed in the application.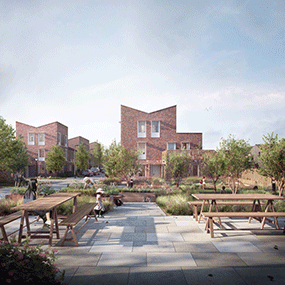 A computer generated view of Ordnance Lane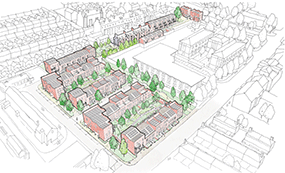 A computer generated aerial view of the Ordnance Lane site
Stage A – High level design appraisal
engagement with the neighbourhood and communities
meet the design team, 25 November at Cycle Heaven
a drop-in session to review some of our initial analysis work, share design ambitions and discuss the future of the site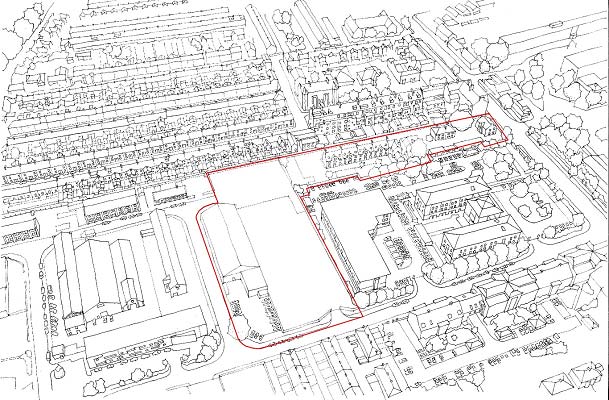 Ordnance lane site outline.
Stage B – Refinement of the design brief
Stage C – Concept design and planning application submission
engagement with the neighbourhood and communities
online consultation arranged due to COVID-19, September to October
pre-planning consultation, external display on site and online consultation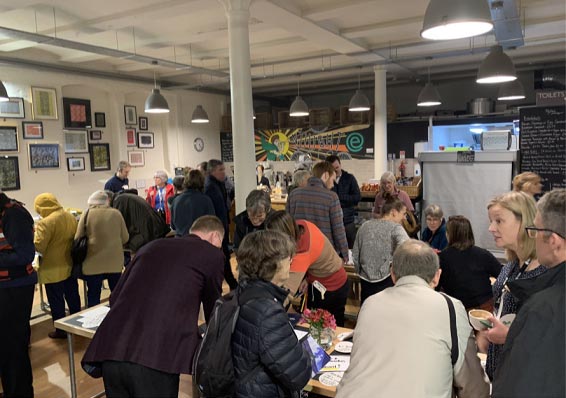 A group of participants at one of the interactive sessions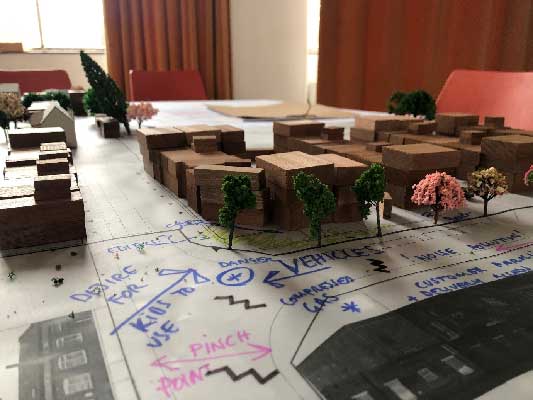 A model of the proposed Ordnance Lane plan, with comments written by attendees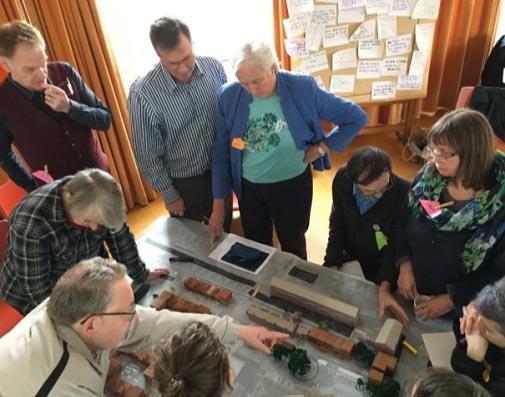 Attendees at one of the interactive sessions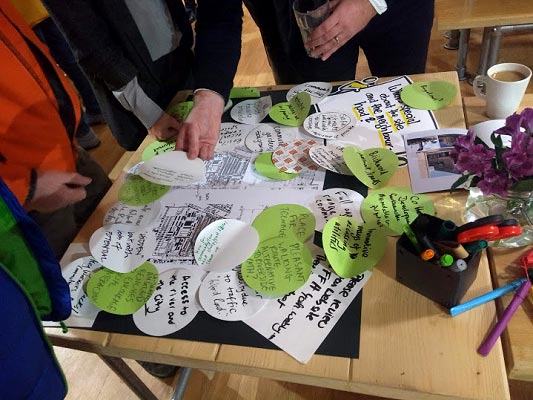 A discussion board from an interactive session
Ordnance Lane timeline
planning application submitted November 2021
Planning application approved July 2022
start on site - anticipated Spring/Summer 2023
completion - anticipated 2025
Also see
Housing Delivery Programme