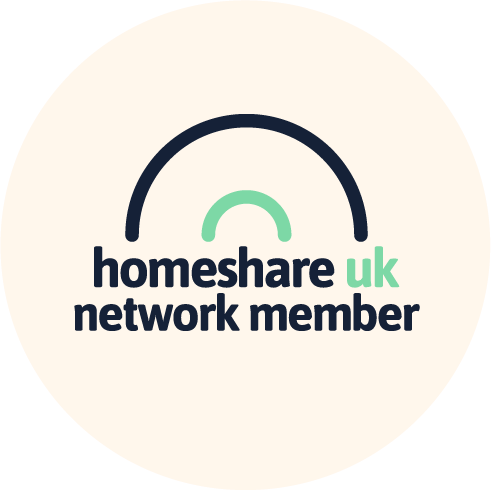 Homeshare York in partnership with AgeUK York, matches an older homeowner, the Homeshare Householder, with a younger person, the Homeshare Homesharer, when the:
Householder has a spare room and could benefit from support and companionship
Homesharer is happy to provide 10 hours of support per week in exchange for sharing your home. The cost to you is £100 a month
A Homeshare match is beneficial by providing:
help with practical tasks
companionship
an overnight presence (the Homesharer)
Our homeshare coordinator with AgeUK will:
facilitate every match
provide guidance throughout the matching process
provide support on an ongoing basis
Get involved with Homeshare
Find out more about becoming a:
See more information about:
Refer someone to Homeshare if you're a health care professional.
Homeshare fees
Homeshare York is a not-for-profit scheme, we keep costs to a minimum.
Householder
£100 monthly free towards costs of matching, administration and ongoing support.
Homesharer
Homesharer costs are as follows:
a £200 monthly fee towards the cost of ongoing support and the matching process
contributions towards household bills
These terms will be stated in the Homeshare Agreement and agreed ahead of the match.
Also see
Intergenerational Coordinator