Visit the City Walls walkway
York's City Walls are a scheduled monument; you're welcome to enjoy the walkway, which can be accessed at various points around the city, including at the principal gates.
Map of the City Walls
Access to the City Walls walkway
Before you visit York's City Walls, please consider:
the walkway is elevated and accessed by steps
there is no disabled access to the City Walls walkway; the most accessible, close-up views of the walls are at the Multangular Tower (the city walls can also be followed from the pavement)
some parts of the walkway are narrow and have unguarded edges; care must be taken at all times
children must be closely supervised
pushchairs, prams and buggies are not allowed on the city walls
dogs are not allowed on the city walls, except assistance dogs
opening and closures can be affected by weather conditions (check the City Walls opening and closing times, and how to find out about unplanned closures)
Visit the AccessAble website for City Walls accessibility information.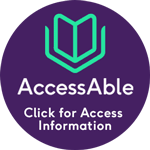 Facilities near the City Walls
Public toilets are located in St Leonard's Place, near the entrance to the City Walls walkway at Bootham Bar.
Find out about parking and travel in York.
Also see