The 2015 floods in York caused devastation to many. The clear-up process was huge and was followed by investment and an inquiry to seek to improve defences in the future. Thank you to everyone who helped or offered their support.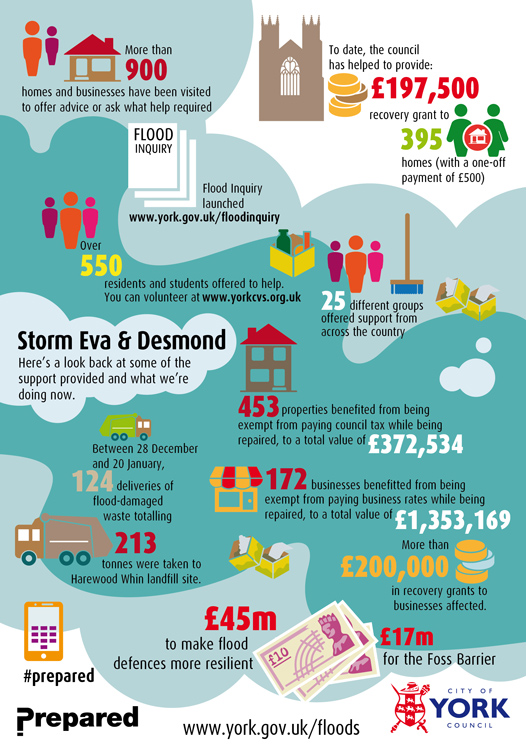 York flood prevention exhibition
The Environment Agency shared their plans for flood prevention investment in York at a public exhibition on 20 and 21 May 2016.
Some of the information displayed at the exhibition:
Following the public exhibition, a post-event feedback report has been published.
York Flood Alleviation Scheme (FAS)
Find out more about the York Flood Alleviation Scheme (FAS), a partnership project we are involved in with the Environment Agency to carry out major flood defence upgrades within the city. It sets out the options for how the Environment Agency plans to spend £45m on flood prevention across York city centre up to 2021.
Flood information and advice
See further flood advice and information, which includes general advice about dealing with flooding.
You can also:
Emergency contact details
If you wish to contact City of York Council to report a current emergency situation, please do not contact the Emergency Planning Team.
You can report problems online using our eforms. Emergency issues will be dealt with as a priority.
Get information on how to contact us out of hours to report emergency issues.
Also see