Shopmobility is a scheme which helps people who have difficulty with their mobility.
They can help visitors to York to enjoy the shopping and other facilities in the city centre by loaning specialist equipment, such as:
manual wheelchairs
electric wheelchairs
powered mobility scooters
Shopmobility is not run by us, but by a board of trustees, though we do provide some funding.
Shopmobility is located at Piccadilly car park, adjacent to Coppergate Shopping Centre.
Contact Shopmobility directly for more information.
Visit the AccessAble website for venue accessibility information.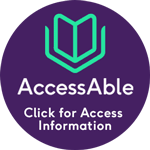 Also see