Holocaust Memorial Day, which usually takes place on 27 January each year, is now an established act of commemoration when people from all over the world come together to remember the destruction and devastation caused by the Holocaust and more recent genocides and persecution.
On Holocaust Memorial Day we come together to remember, to learn about the Holocaust, Nazi Persecution and the genocides that followed in Cambodia, Rwanda, Bosnia and Darfur, in the hope that there may be one day in the future with no genocide. We learn more about the past, we empathise with others today, and we take action for a better future.
The city of York is committed to delivering a programme of events, working with a range of partners both inside and outside of the city inspired by the national theme 'Ordinary People'. This programme seeks to commemorate the past, explore the continued persecutions of the present and encourage positive actions that make a difference in the future.
We are all ordinary people today who can be extraordinary in our actions. We can all make decisions to challenge prejudice, stand up to hatred, to speak out against identity-based persecution, to shop responsibly.
Ordinary people are also the ones who drive Holocaust Memorial Day, who lead on community commemorations, who support and encourage everyone around them to take part in remembrance and education projects.
Kemal Pervanić, survivor, Bosnia:
People may think that they have nothing to do with my story. But what happened to me, could happen to them – to people like yourself. It may sound too hard to believe but this doesn't happen to strangers who live far away. I'm just an ordinary person. These terrible things can happen to people like us.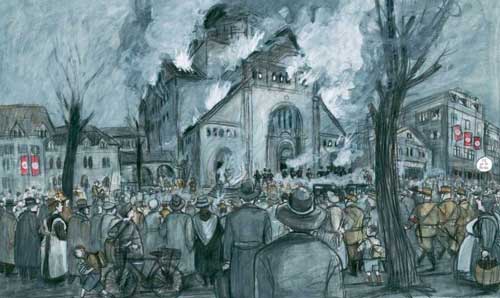 Illustration from Irmina by Barbara Yelin, Credit: SelfMadeHero © Barbara Yelin: www.hmd.org.uk/.
Also see
Holocaust Memorial Day Project Coordinator
Liz Roberts