Complete a fostering enquiry form if you're interested in becoming a foster carer, and we'll contact you to explain the next steps.
As a foster carer you'll play an important role helping us to support children and young people in York.
We trust our foster carers to look after our children and young people, because we know them well and so can be sure they're doing a great job.
As a foster carer you'll:
provide much-needed support for local children and young people
receive great financial allowances and rewards
receive comprehensive training and support
Foster carer allowances and support
As well as the satisfaction which comes from providing care for children and young people, there's a range of allowances and support available for our registered foster carers.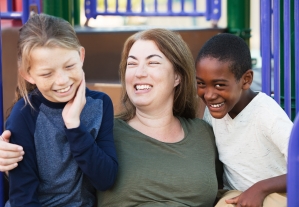 Pay and allowances for foster carers
Our allowances are amongst the best in the country and reflect how highly we value our carers.
As a foster carer you can earn up to £25,000 per year
Full details of allowances and additional payments will be provided on application.
Foster care training and support
We know that training our foster carers helps them to do a great job. Our regular training is led by experienced professionals and covers a wide range of topics.
You'll also receive one-to-one support from a social worker.
Further details of additional training and support will be provided on application.
Find out more about:
Also see
Comment on this page