York Sport Village (in partnership with City of York Council) is a fantastic £9m sports facility near Grimston Bar Park and Ride, featuring:
a competition-standard eight lane 25 metre long swimming pool
a learner pool
120 station fitness suite
three studios for dance, spin and aerobics
a full size 3G Astroturf pitch
three five-a-side pitches
sauna and steam rooms
cafeteria
closed circuit cycle track
closed road cycle circuit
Cycle circuits
Alongside, is a state of the art closed circuit cycle track, open to members and non-members, the 1km closed road cycle circuit at York Sport Village is one of only two in Yorkshire. It is specially designed to develop riders' skills and fitness. Sessions include kids' coaching, race nights and open sessions for the public.
Open to everyone at all levels
Open to all and jointly funded by:
City of York Council
Sport England
University of York
Choose to either 'Pay and Play' or save money by becoming a member (fitness and gym facilities are only available to members). Prices are competitive enabling everyone, at all levels of ability, to benefit from the world-class facilities.
York Sport aims to inspire everyone to embrace an active lifestyle and encourages exercise and participation in sport at every level, by providing first class facilities, services and development programmes designed to aid improvement.
Visit the AccessAble website for venue accessibility information.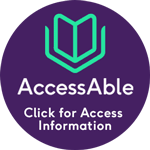 Location of York Sport Village
Conveniently located near the Park and Ride at Grimston Bar, York Sport Village is easily accessible on foot, by cycle, car or public transport.
There are 250 car parking spaces, in addition to available spaces at the nearby Park and Ride terminal. A regular bus service is available from the city centre.
Also see