Our local businesses are working hard to keep open and keep customers safe, keeping essential services going during the coronavirus pandemic; they undertake many roles, and we're celebrating this collective show of unity via #YorkKind.
Simon's story, Millies Greengrocer
I run Millies Greengrocer on Bishopthorpe Road. We have remained open throughout lockdown, with the introduction of a one way system and extra safety measures.
I created an online shop 4 years ago. I am a 4th generation greengrocer and wanted people to be able to decide what to eat that day based on the weather, or what suited that day, like the way people used to shop. The website enabled people to order in the morning for an afternoon delivery in the York area. It took off on a small scale, with about 30 regular customers ordering online a week.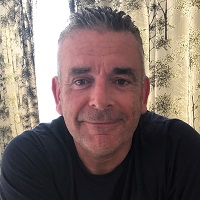 As soon as we were told to stay at home, we received over 600 online orders in less than an hour. I had to turn the website off so that we could catch up, whilst also taking 3 days out to adapt and get a new system in place.
I also run Simon Baynes Wholesale on James Street that delivered groceries to pubs and restaurants. This business largely stopped overnight, whilst Millies took off. We worked one business into the other, and served Millies online business direct from the warehouse.
In the early days we continued to turn the website off to cope with demand. Our 250 orders were often full by 10am. Things have settled down now to about 500 orders per week, as people start to go back out to shop. It is nice to see new customers staying with us.
It has been good to see people getting back to traditional values, and having time to be conscientious about where they are buying from. I have friends who are local butchers and fishmongers, and they have all been busy. Supermarkets have 24 hour convenience, but local food shops have quality, taste, fresh locally sourced produce, and a personal service. It will be interesting to see how people choose to shop in the future.
Outside of work I am looking forward to some time off with my family, and getting away in our caravan to Scarborough soon.
Also see