Our local businesses are working hard to keep open and keep customers safe, keeping essential services going during the coronavirus pandemic; they undertake many roles, and we're celebrating this collective show of unity via #YorkKind.
Laura's story, The Larder Club
The Larder Club Italian antipasti restaurant and deli was planning to open its doors on Blake Street earlier this year. We had just gone through the planning permissions process and were hiring staff when coronavirus began rapidly spreading across Europe and UK went into lockdown. Everything happened very quickly, and we were shocked and disappointed to have to go through more hurdles on our way to opening.
We tried to focus on the positives, on how this time in lockdown allows us to prepare to open in a safe way while still providing an enjoyable experience for all customers. As per safety guidelines, we have reduced the seating capacity and introduced more side-to-side, rather than face-to-face, working for our staff to protect them. We are also installing protective screens in our deli.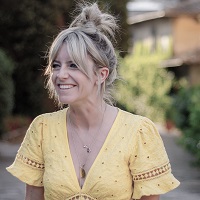 We are looking forward to opening The Larder Club on Monday 10 August and are currently training staff on new equipment and safety measures.
The Larder Club is a social enterprise focused on rehabilitation of female offenders. Lockdown was a strange time that made me feel ever so much more grateful for the things we often take for granted and highlighted issues surrounding loneliness and isolation, which female offenders so often experience.
Some days in lockdown were good, some normal and some not so good, but I tried to focus on the positives like reduction of air pollution and appreciation for human contact. With the easing of restrictions, I am very much looking forward to returning to York city centre to meet friends and visit our fellow businesses. It will be nice to have a "real" conversation and give a hug to my friends and family again.
Also see