Our local businesses are working hard to keep open and keep customers safe, keeping essential services going during the coronavirus pandemic; they undertake many roles, and we're celebrating this collective show of unity via #YorkKind.
Alan's story, Your Creative Sauce
'We run a small design studio from York Business Park, Nether Poppleton. Our business provides design, print, website and video production services.
On the day before lockdown we decided to work from home. This required investment in additional kit and software to enable us to work and communicate efficiently. The majority of our projects were digital and so we have been able to deliver these remotely.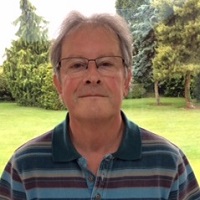 We have also launched a campaign to support local businesses 'Helping Everyone Get Back to Work', aimed at providing our design and production experience to businesses as we come out of lockdown.
The way that we work has been much affected by the lockdown. Using communications tools such as Zoom, Skype and Microsoft Team have helped us to interact with clients even to the extent of us having the ability to share our computer desktops when presenting and updating clients on their projects.
Our photography and videography services have taken a hit due to social distancing, however we are starting to shoot carefully again now.
Like so many businesses we have had to adapt the way that we work, moving forward we believe that some of these processes and practices will remain.
Like so many families the biggest impact that the pandemic has had on us is our lifestyle. Not being able visit and hug our grandchildren has made the period very difficult. In addition, we created our business in York 4 years ago in order to enjoy more of the City where we live. This is another reason why we want to support local business in getting our local economy back on track.
Also see