Our local businesses are working hard to keep open and keep customers safe, keeping essential services going during the coronavirus pandemic; they undertake many roles, and we're celebrating this collective show of unity via #YorkKind.
Mark's story, Cleggs Home and Gifts
I run Cleggs on Goodramgate with my wife Nicky, selling homeware and gifts.
We spent the first 2 weeks after the shop closed planning and understanding the situation. We updated our website, offered free delivery within York and focused on social media promotion. We found a lot of customer loyalty and got a few orders to keep ticking over. People were grateful for our service, which was heart-warming, although it was logistically challenging fetching stock from the shop, taking it home to wrap, then deliver.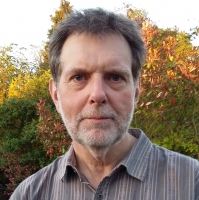 We then decided to take advantage of some time off as we usually work 7 days a week between us. I spent the mornings writing, and Nicky spent the mornings making new stock for the shop. In the afternoons we gardened, decorated, walked the dog and cleaned the car even though we weren't using it! All of the time with mixed feelings that we were lucky to be able to pause and enjoy some time, yet also feeling guilty in the knowledge that some people were suffering, isolated or less fortunate.
We prepared the shop to reopen for up to 3 customers at a time, with a screen, sanitiser, signage and we created a passing space between our two rooms. We felt nervous at first, but customers have been very responsible. There has been a lovely atmosphere, with people popping in to tell us that it's good to see us again – we feel part of York and glad to be open.
We're considering opening beyond 5.00pm and believe that the evening economy is an opportunity for independent businesses to expand the city's offer, like European cities.
Outside of work I've been able to continue to teach Buddhism through Zoom meetings which has been a great help to people, many of whom were shielding. I'm optimistic about the future and am looking forward to all businesses re-opening, and people and tourists returning to York.
Also see