Our local businesses are working hard to keep open and keep customers safe, keeping essential services going during the coronavirus pandemic; they undertake many roles, and we're celebrating this collective show of unity via #YorkKind.
Barbaros' story, Caesar's Italian
I'm part of the team who run Caesar's on Goodramgate, the oldest Italian Restaurant in York, and we also opened Jorvik Doner House a few months before lockdown.
During lockdown when the restaurant was closed, we were really keen to contribute however we could to support the NHS and our key workers. We launched a campaign to provide meals twice a week to the front-line team at York Hospital, helping to keep their energy levels up and do our bit to support them and add value to our local community. This was fantastic and the whole team have really enjoyed being able to help out over the last 3 months and we will continue to support however we can!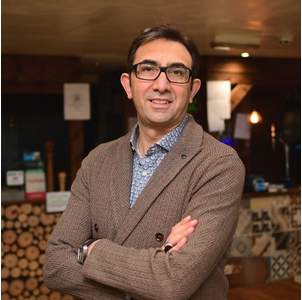 We worked really hard in the run up to reopening on 4 July to get everything ready for our customers to return to the restaurant. We've put a number of measures in place to ensure it's safe including a new layout enabling the 1+ metre social distancing and adjustments in the kitchen.
York's service industry is so important and we're really looking forward to welcoming residents and visitors back again into the city and working alongside other local businesses as the local economy starts to pick up again.
I think one of the most important things we've learned during lockdown is the importance of working together and helping each other though these times, which is why we we're so keen to provide the meals for key workers. It's also reminded me how important it is to not put off doing the things we want to do and make our dreams happen right now!
Also see