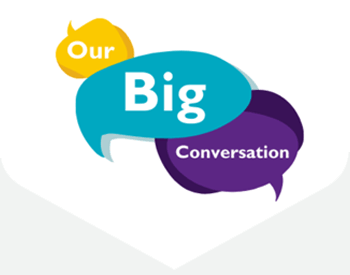 City of York Council are encouraging younger residents to join Our Big Conversation before 31 July to help inform three big strategies shaping York's future.
As part of the council's Our Big Conversation engagement programme, the current Core Strategies resident survey is collecting views from all who live, work and study in the city to help develop York's first Carbon Reduction plan, the next Local Transport Plan and a new Economic Strategy.
More participants are needed to represent younger people's views, hopes and concerns as we look to the future for York and its recovery from the pandemic. Getting on the housing ladder, living sustainably, and accessing good jobs and apprenticeships are just some of the key areas of life that the council want to hear about.
Take the residents survey at: https://www.surveymonkey.co.uk/r/OBCResidents21
Strategies emerging from this survey will impact how we get around the city, what actions we take to tackle climate change and the types of jobs and skills we will have in the city. The council is calling upon younger residents to ensure that the survey is representative of the whole city.
Cllr Nigel Ayre, Executive Member for Finance and Performance, said;
This survey will inform three major strategies for the city shaping it for decades to come, which is why it's so important that we hear from the broadest range of people who live, work and study here.
"If you are under 40 and want to share your views on these important next steps, I would urge you to take the full online survey today and help inform the strategies which are shaping York's future."