The masterplan proposal for York Station Front is based on 8 key features which work together to improve the use of space in front of York Station.
Currently the station has little public space for people to enjoy some of the York's most striking heritage.
The proposals would create new public spaces in Station Square and Tea Room Square; these would transform the 'gateway to the city' into a pedestrian-friendly and high quality public area, transforming the arrival and departure experience for York, in front of the station.
The interior of the 'Porte-Cochere' will be developed in another phase and will be led by the station operator.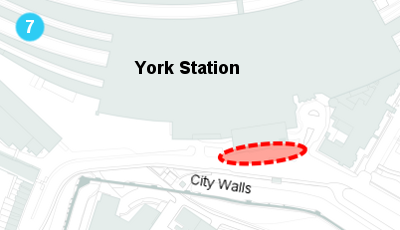 Proposal for Station Square
More information about York Station Front proposals
Find out more about the ideas for transport links with York Station Front, including facilities for pedestrians, cyclists, buses, taxis and drop-offs and parking.
Information is also available about the heritage of the York Station Front area, and the delivery of this phase of works amongst the wider masterplan for this part of York.
Also see
York Station Front (Major Projects Team)