You can get married or enter into a civil partnership in York if you're:
aged 16 years, or older
single, divorced or widowed
not closely related
You need permission from your parents or guardians if you're under 18.
Civil partnerships are available for same-sex and opposite-sex couples; appointments for 'giving notice' and for ceremonies are subject to availability. Contact York Register Office to discuss bookings.
---
Wedding venues in York
You can have a marriage or civil partnership ceremony at York Register Office, or choose another of our approved places to get married in York.
Currently a marriage or civil partnership ceremony must be held in an Approved venue to be legal however if you are looking for an alternative venue you can contact us to discuss your options.
For example, one option is to have a 2-part ceremony.
We offer a 2-part ceremony where you have the 'legal ceremony' in our bootham suite. This usually takes place on a Thursday. You can invite up to 8 guests, however, the minimum to attend is 2 witnesses.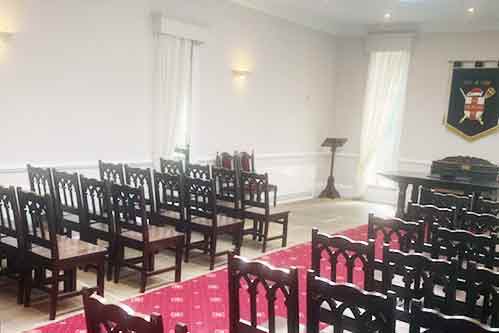 The second 'celebratory ceremony' can take place at a venue of your choice (in our district), this includes your house, your garden, a boat, a farm or a special place that means something to you.
This venue would require a risk assessment and you would need permission from the proprietor. You can email: ceremonies@york.gov.uk for further information about one of these weddings.
---
Getting married or entering into a civil partnership abroad
Separate legal procedures apply for religious ceremonies, marrying abroad, and for people subject to immigration control - see Marriages and civil partnerships in England and Wales (GOV.UK) for more information.
If you need a Certificate of No Impediment, and you live in York please contact us for advice on email: registrar@york.gov.uk or telephone: 01904 654477.
---
Getting married or having a civil partnership in a church or other religious building
If you are marrying or having a civil partnership in a church or other religious building, you should check with the church whether you need to give notice to the registrar.
---
Your ceremony, your way (Ceremony Planner)
You will be sent a Ceremony Planner (electronically) to the email(s) provided at the time of the booking. This is sent approximately 8 to 10 weeks prior to your ceremony taking place.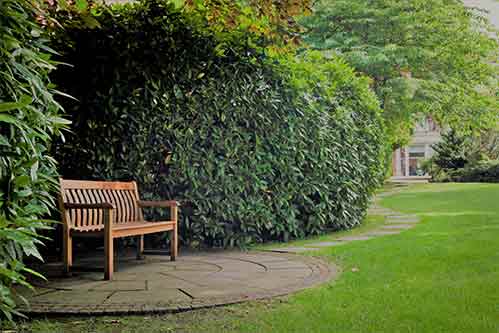 The ceremony planner allows you to choose your vows, readings and poems so the ceremony is bespoke to you. We will need a copy of any readings or poems you want to include in your ceremony.
You will also need to include your music choices on the ceremony planner (even if your ceremony is taking place at one of our approved venues) so we can approve your playlist. For legal reasons religious content is not permitted in your vows, readings, poems, or music choices.
Your ceremony planner should be completed and returned to us no later than 4 weeks before your ceremony where possible.
If you have lost your ceremony planner and require a new one please email ceremonies@york.gov.uk.
---
Witnesses
You must have 2 people attending your ceremony and both will be witnesses. You will be asked to include the full names of your chosen witnesses on your ceremony planner.
The role and purpose of your witnesses
When you get married or form a civil partnership, you must have two witnesses present. By law the couple and the 2 witnesses must remain in the room for the duration of the ceremony.
The witnesses' presence is required by law. The purpose is to be able to swear in court as to the identity of the parties or to testify to the circumstances in which the ceremony was performed, including the date and place. It is important that they must be able to speak and understand English as they're witnesses to the making of the declarations and exchange of vows.
The witnesses should preferably be over the age of 18, but they can be friends or family, and will be included in your guest numbers.
They will be asked to sign the schedule and their names will be included on your marriage or civil partnership certificate.
If any person you have chosen as a witness leaves the room during the ceremony they will not be able to act as a witness or sign the schedule.
Being an official witness is a very significant duty.
The importance of a witness
It is a legal requirement that the paperwork be signed by two independent witnesses. You cannot have a wedding or civil partnership without witnesses in England or Wales.
---
Marriage and civil partnership certificates
Your marriage will be registered within 7 days of your ceremony taking place.
You can order copy certificates online. The fee is £11 per certificate and your order will be posted within 15 days from the date you submit your order.
---
Marriage and civil partnership fees
To secure a slot you are required to pay a non-refundable deposit of £50. The £50 deposit is deductible from your final balance. You will be required to pay final balance 6 weeks before your ceremony date. Both parties must have given notice before you can pay the full balance.
Fees are subject to change and usually revised on 1 April each year. As soon as you have given notice you are eligible to pay the balance of your ceremony and the amount charged will be the current fee which is in place at the time of your payment.
If you decide to move your ceremony date the deposit can move to your new date. If you cancel your ceremony the £50 is non-refundable.
Find out more about York Register Office marriage and civil partnership fees for giving notice of marriage or civil partnership, and ceremony costs.
If we need to check documents from overseas, or need to contact the General Register Office to confirm whether your marriage or civil partnership can go ahead, there may be additional costs.
---
Rescheduling or cancelling ceremonies
If you have a ceremony booked with us and want to reschedule or cancel please email: ceremonies@york.gov.uk.
You'll need to provide the following information:
your full names
your contact telephone number and email address
current booking details - date, time and venue
new preferred booking details (if rescheduling) - date, time and venue
confirmation you want to cancel your booking (if cancelling)
We'll contact you to confirm arrangements as soon as we can. Due to the high volume of enquiries there may be a delay in our response, however we aim to contact you within 10 days from receiving your enquiry.
We sincerely apologise for any inconvenience this may cause you.
---
Also see
Ceremonies at York Register Office